Our team of instructors is very united. Our Sensei and Senpai have known each other for several years and they respect each other. All are students of Shihan Denis Cordeiro who continue to train at our Montreal Kanreikai Karate dojo in addtition to their teaching duties.
These teachers are complementary through their respective experiences, personalities and abilities. They ensure both continuity and renewal in Montreal Kanreikai Karate teachings.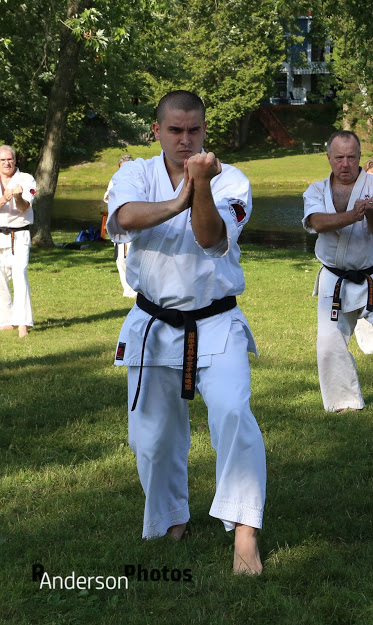 SENSEI ANTHONY CORDEIRO, 2nd DAN
Sensei Anthony Cordeiro took over the management of the Montreal Kanreikai Karate school in June 2021 and continues with passion the work of his father, Shihan Denis Cordeiro. Just like the latter, Sensei Anthony offers a high quality teaching. His approach is inclusive and his goal is to support each student on their journey and help him/her gain confidence and take on ever greater challenges.
Sensei Anthony started training under Shihan Denis Cordeiro at a very young age. He reached the Yellow Belt level as he was training in competitive swimming and high school football. It is in 2012 that he resumed his karate training with  intensity ans assiduity.
Sensei Anthony has since worked his way up with much talent and dedication. He has been Ushi Deshi (student in residence) with Sensei Calvin Ortiz in Ravena, NY. He has had success competing in kata and fighting events, displaying control, power and agility.
Sensei Anthony has successfully tested for his 1st dan Black Belt under the watch of Hanshi Manny Matias, in August 2018. Again, he showed lots of talent, determination and resilience. He tested again in the presence of Hanshi Manny in August 2022 to obtain his 2nd dan Black Belt.
Being particularly good at teaching, Sensei Anthony has been an instructor since 2016. He rapidly earned the respect and the affection of his students who especially appreciate his energy and enthusiasm.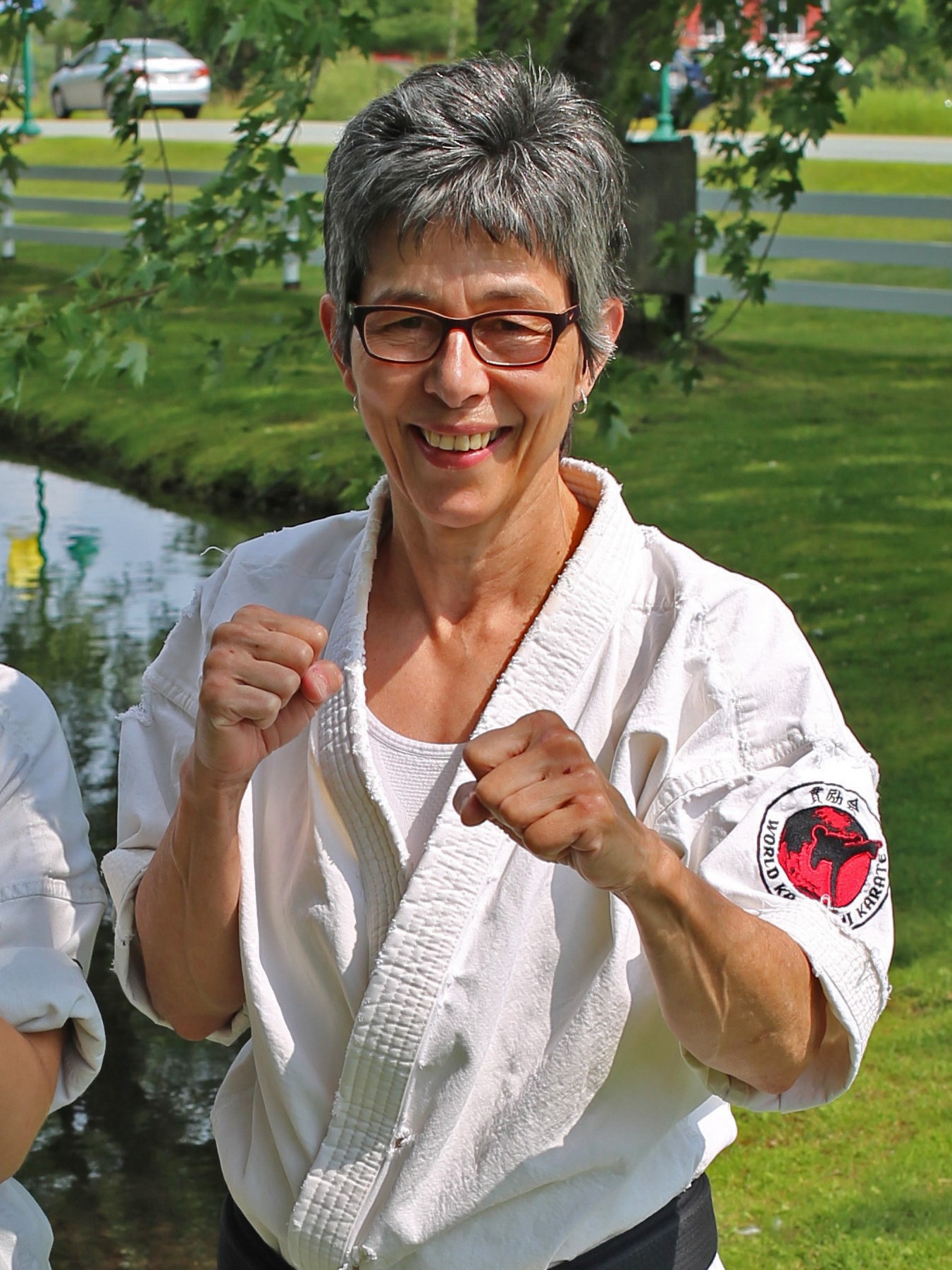 SENSEI KATERI GUERTIN, 3rd DAN
Sensei Kateri started training under Shihan Denis Cordeiro in late 2002. Since then, through her strong self-discipline in training and her excellent technique, she has been an inspiration to every student at our school. It does not matter how big the challenge is, Senpai Kateri will find a way to rise to it and reach beyond her limits, which is exactly what Kanreikai Karate is all about.
Her love of karate, strong determination and hard work led her to a successful 1st dan Black Belt Promotion test in August 2007. She then got her 2nd dan Black Belt in August 2011 and her 3rd dan Black Belt in August 2017.
Senpai Kateri has been teaching at our dojo since 2007. Her patience, natural empathy and attention to detail make her an excellent teacher appreciated by young children as well as adults.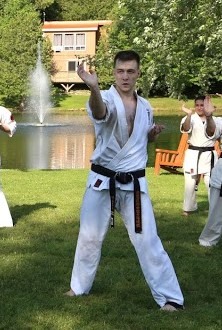 SENPAI SAMUEL BATE, 2nd DAN
Senpai Samuel started practicing karate with Shihan Denis Cordeiro at the age of 9. Since then, Samuel has been training with rigour and intensity. Very talented, he has participated in many tournaments, competing in both kata and fighting events. Senpai Samuel is a very good technician in kata. He is also a strong and tough fighter who never backs down from a challenge. He is a role model for all our young students who realize – as they see him fight – that an efficient fighter relies on impeccable basic techniques. Samuel got his Junior Black Belt in August 2006 and his 1st dan Black Belt in August 2009, becoming the first in the World Kanreikai Karate Organization to have been promoted from Junior to Senior Black Belt. He reached the rank of 2nd dan in March 2014. Senpai Samuel started teaching at our dojo on a regular basis in 2007. He has since acquired lots of experience. He is very appreciated by all his students for his dynamic, rigorous and motivating classes.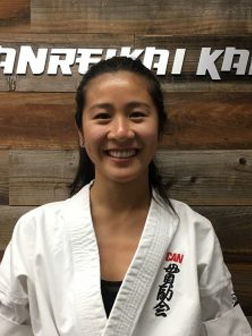 SENPAI MARIANNE TRUONG, 1st DAN
Senpai Marianne began training with Shihan Denis Cordeiro in 2004, at the age of 7. Very talented form the start but of a discrete nature, she climbed the ladder with constancy and determination to deserve the Junior Black Belt at the age of 13. Even though many young students stop training after obtaining their Junior Black Belt, Marianne displayed once again her commitment and perseverance: she kept training with us to obtain her 1st dan Black Belt in 2016 while being an undergrad  student in Physiotherapy at Université de Montréal. Now holding a Master's degree in Physiotherapy, Senpai Marianne is a successful young woman who thrives on taking on challenges. She has been teaching karate with us since 2018.  She is a dynamic, engaging and empathic instructor who loves teaching young kids as well as teens and adults. She is a role model for all our students.